Massey Ferguson Tractors for Sale in Libya
Model / Type: Massey Ferguson 375 4WD Horse Power: 75hp Transmission: Manual Engine: 4.41D No. of cylinders: 4 Gear Box: 8 forward, 2 reverse Brakes: Oil-immersed, multi-disc Maximum Lift Capacity: 2,145 kg Colour: Red Extras: Hydraulic Position Control, High P.T.O Power, Spring Suspension Seat,

Read more
Farm Tractors
Why Massey Ferguson Tractors ?
Massey Ferguson is a global tractor brand serving the farming business for nearly decades. The company has been able to continue its legacy of trust and a great brand repute by delivering impressive durability and quality, due to which African farmers are not only familiar with this brand but swear by it. Massey Ferguson tractors in Libya are built with the finest materials in order to serve our customers with only the best in terms of reliability and performance.
Massey Ferguson tractors facilitate the simple performance of several agricultural tasks such as cultivating, plowing, harvesting, seeding, and fuming of fertilizers in order to achieve timely harvests of crops. In doing so, these tractors have proven to be a reliable ally of farmers as they not only save their time but also hasten up their several day-to-day agricultural tasks.
A Massey Ferguson tractor for sale in Libya is manufactured with the best quality materials so that even after years of usage, it will perform all agricultural tasks without causing much trouble to the user.
We are a tractor company in Libya that is offering brand new Massey Ferguson Tractors within Libya and surrounding localities in 2WD and 4WD options. Contact us now for more information regarding our eco-friendly tractors.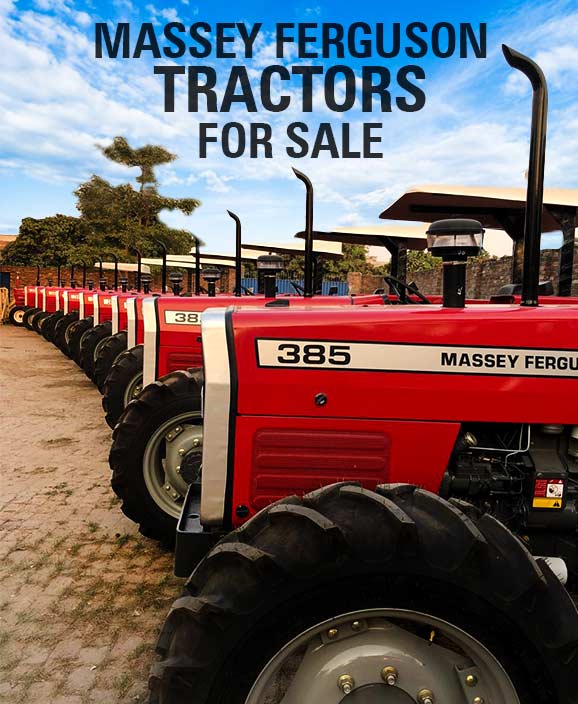 Farm Implements for Sale in Libya
Farm Implements for Sale in Libya
Bed shape Planter Specification FRAME: 50X50X6M BOX HITCH: 75X36X6MM LENGTH: 1520MM HEIGHT: 2240MM WIDTH: 2240MM APPROX WEIGHT: 470KGS

Read more

Disc Plough Specification Available from 2-5 discs WEIGHT 550 WORKING WIDHTH 990MM WORKING DEPTH 250MM HEIGHT 1235MMh LENGTH 2130MM POWER REQUIRE 85HP ONWARDS

Read more

Specifications Power Dozer to fit MF 240, 350 Plus, 260, 360, 375, 385 tractors Blade Model MT-08/1=6′ * 22″ -(Single ram) Model MT-08/2=6.5′ * 30″ (Twin ram)  

Read more

Rear Blade Specification Width: 5' – 12' Length: 5ft with wheel 1/2" Reversible/replaceable cutting edge.

Read more

Specifications No of Cutter 104-128 Height with Wheels 6' Length of Drum 4.5' – 5.5' PTO Speed 540RPM Fuel Consumption 7-7.5l/hr Tractor compatibility 50 HP and above

Read more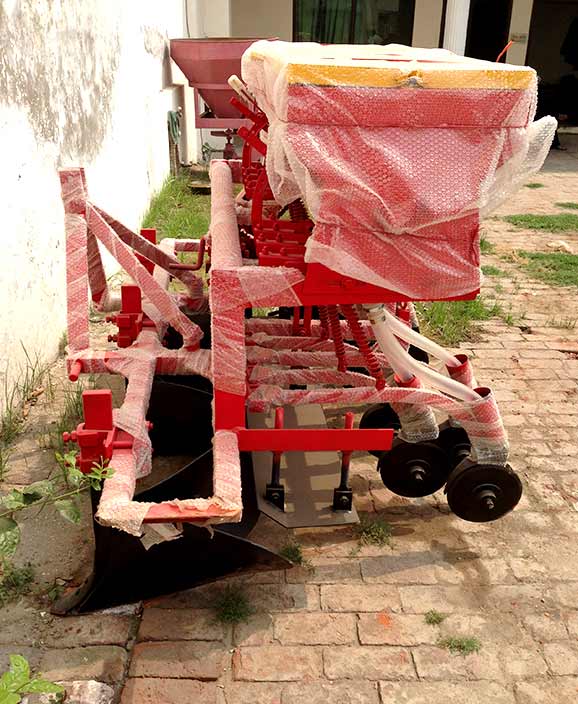 MODERN FARMING TOOLS
Tractor Implements for Sale in Libya
Tractor implements, more commonly known as farm implements or tractor-mount equipment are attached to our brand new Massey Ferguson tractors, each of which performs one or more functions relevant to different agricultural tasks. Our farm implements in Libya are a collection of tools that are a means of simplifying everyday farming operations. Some of the basic functions of farm implements include digging, seeding, ploughing, cultivating, and sowing.
Farm implements are the best allies of farmers in terms of mitigating workload. By using our farm implements, farmers can do their required tasks within a fraction of time, thus saving both the energy and time of farmers in Libya.
The farmers in Libya are in the best hands now as they can purchase their agricultural machinery from our tractor company in Libya at budget-friendly rates. Get in touch with us today to simplify your agriculture.
Testimonials
Testimonials
Really professional and reputed Massey Ferguson tractors dealer in Libya. They sell branded farm machinery at very competitive prices. God bless you.

Soliman Nasir

Creative Heads Inc
So happy to write this testimonial to see that I'm very thankful to you guys for providing me brand new Massey Ferguson tractor in Libya at a very affordable price. Thank you Massey Ferguson Libya.

Hamza Ashref

Creative Heads Inc
I was very surprised by the quality of the agricultural equipment of this company. They have a huge collection of agricultural machineries like Massey Ferguson tractors and farm implements in Libya.

Alwalda Kalifa

CTO - C Company